Rapid prototyping refers to a set of techniques for rapidly creating a scale model of a physical item or assembly from three-dimensional computer-aided design (CAD) data. The phrase rapid prototyping used generative production methods to define just fast production processes in models, patterns, or small prototypes. The first point was digital, 3D design data. Developing a data interface was vital for the application of this technology. The data interface can be used by a quick prototype mechanism, which provides an exact description of the geometry of the item. This might be achieved by developing the STL data format (Stereolithography). The STL interface was initially designed and showed its utility as a data standard for the stereolithography process.
Rapid tooling is the rapid fabrication, using the same methods as Rapid Prototyping, of tools and tool inserts. Quick production generates operational finished items compared to RP and RT. Here too, generative methods are applied just as they are with the other two. Rapid tools are particularly relevant for areas where individual items, components, or client-oriented products are required and small quantities of products.
RAPID PROTOTYPING TECHNIQUES/ TYPES
1.  Stereolithography (SLA) – Stereolithography is one of the industry's oldest and most famous methods of commercial 3D printing. Using UV light, this technique transforms photosensitive liquid into 3D solid plastics. These levels are derived from cross-sections in two dimensions of the 3D CAD model and controlled by the format of a software file, .stl. This is important, given that the first, .stl, regardless of printing technique, has become the default programming language utilized by the latest 3D printer. High-quality prototyping, complicated geometrical shapes, and master designs for vacuum casting are best achieved with Stereolithography.
2.  Selective Laser Sintering (SLS) – Patented by Carl Deckard in the 1980s, SLS is an additive process for the production of components using a high-performance laser to fuse powdered thermoplastics. These parts are built one layer at a time on a building plate. Because of the powder media's support on all sides, extra structures are not necessary. For plastic or metal prototypes, SLS can work. Like many other quick 3D printing methods, the big advantage here is that components with complex geometries such as internal grating systems may be built which is difficult or not otherwise conceivable.
3.  Fused Deposition Modeling (FDM) – Developed in the field of automotive to consumer goods sectors by Scott Crump, co-founder, and chairman of the top 3D printer company, Stratasys Ltd., simply put 3D objects are created by FDM printers using a thermoplastic filament. In the barrel of a printing nozzle, the filament is then melted. It is placed layer-by-layer after it becomes hot liquid resin. It must be transformed to a format that the 3D printers can conceive often a .stl file prior to the printing of an object.
4.  Selective Laser Melting (SLM) – The SLM, an industrial technique that demands precisely controlled conditions, is another form of powder-bed fusion. It is a high-performance laser that melts metallic particles and fuses them. Titanium, stainless steel, maraging steel, and cobalt chrome may also be common metal powders. It is vital to remember that the procedure might be costly and that thus a qualified engineer has to control it. However, the results are suited for the most demanding aerospace, car, defense, and medical applications.
5.  Laminated Object Manufacturing – In LOM a series of rollers are used to lay materials such as plastic, paper, or metal across a building platform. A computerized laser or equivalent cutting equipment traces the pattern with each layer. The built platform then dips by one-sixteenth of an inch, which is the average thickness of one layer, while the process continues by gluing a new laminate on top.
6.  Digital Light Processing – This type of technology is comparable to SLA printing, another variant in the polymerization of a curable resin. It cures your resin of a more normal source of light, but also requires support and post-construction treatment structures. In general, the procedure is speedier and a shallow photo resin reservoir can be employed to save costs. The completed object has great size tolerances and surface finish, like with SLA.
7.  Binder Jetting – A relatively recent 3D prototype, binder jetting systems, offer higher build volumes than many other on-the-market powder-bed technologies. Hundreds of nozzles spray microfine droplets of a liquid binder into a single layer over a horizontal printable bed covered with metal powder. This layer is next compressed using a roller, powdered, and then sprinkled onto the following layer. In the event of removing semi-finished components from the building chamber, the binding resin must still be healed in the oven and the metal powder fuses to a solid.
WHY IS RAPID PROTOTYPING IMPORTANT?
To remain competitive in today's fast-paced consumer market, businesses must develop and release new items more quickly. Rapid prototyping has become the most significant component of new product development since speedier product development and technological innovation are critical to a company's success. Rapid prototyping helps to achieve the following goals.
1.  Faster development of new products – Rapid prototyping plays an important part in the successful creation of products by speeding up the new product development process.
2.  Validates the design's shape, fit, and function at an early stage of development.
3.  Verifies the product at the final stage against the technical requirements and business goals.
4.  It enables performance testing to ensure that the concept's objectives are met and that the specification is complete.
5.  The prototype provides end-users, clients, and customers with a hands-on user experience in order to obtain feedback.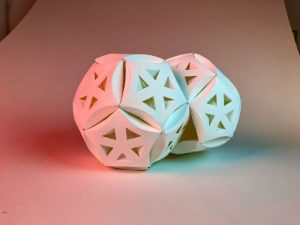 ADVANTAGES OF RAPID PROTOTYPING
 1.  The amazing benefit of quick prototyping is that you may really quickly have the model, prototype, and tool you require.  The time it takes depends on selected methods and the size and complexity of the object, as well as on the quality of the digital model. Production does not generally take more than a few days. This allows for the more and more frequent usage of models and prototypes. For visualizations and displays, the printed items can be used to decrease, for example, defects in design. The more cost-effectively such defaults are detected earlier.
2.  Rapid prototyping technologies have an additional advantage in addition to speed. Due to the generation of things RP does not have a substantial share of waste such as cutting, milling, rotation, or grinding as in other processes. This is not only for cost savings but also should be taken into consideration. The powder can be utilized for additional prints using procedures that use a powder bed. Some forms require supporting material (support) to be removed after printing in the case of SLA, FDM, and Polyjet technologies. However, this can be minimized through clever modeling.
3.  The rapid prototyping is then reached at its cost levels if you wish to have a normal or serial production (above small batch series). The RP procedures, however, provide you a speed, or a cost advantage compared to standard manufacturing methods with one-digit numbers or some dozen to a few hundred pieces. Especially if the methods, synonymized as rapid prototyping, are to be developed for your customers, or if you want to build three-dimensional objects for yourself.
4.  Another tendency connected with the introduction of fast prototyping is the beginning of re-regionalization. The falling acquisition costs of rapid prototyping machines enable an increasing number of businesses to purchase their own printer and so generate their own models, prototypes, or end products. As a result, they are not required to purchase such services or products from other vendors. For individual users, this technology enables them to manufacture spare parts or gadgets independently of other manufacturers or providers. Everyone may now become a "manufacturer"; all you need is a 3D printer and a printable digital 3D model.
DISADVANTAGES OF RAPID PROTOTYPING
1.  End-user confusion, customers confusing it for the finished project/developer misunderstanding of user objectives.
2.  High initial costs.
3.  It necessitates the use of skilled labor.
4.  Lack of specificity.
5.  Surface finish and strength are difficult to be matched.
6.  Some key elements are ignored since they cannot be prototyped.
7.  Some rapid prototyping methods are costly and not economical.
8.  The scope of materials that can be used is restricted.
To learn more about Rapid Prototyping and 3D Printing, enroll in the course of 3D printing brought to you by Labdox.